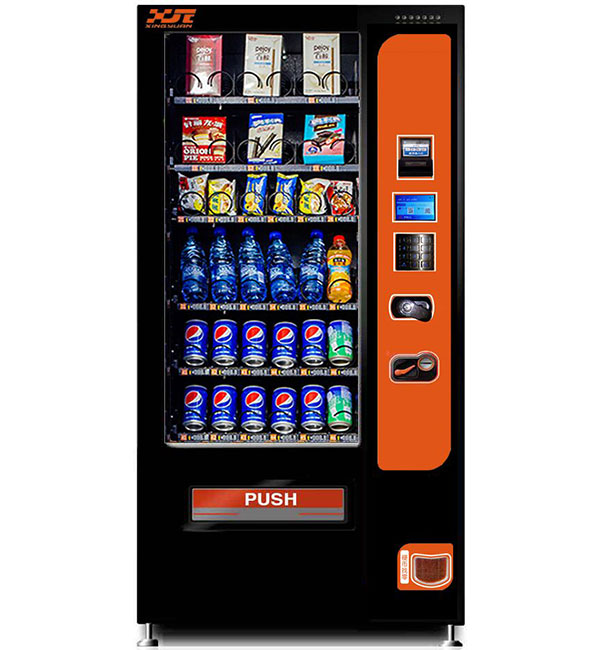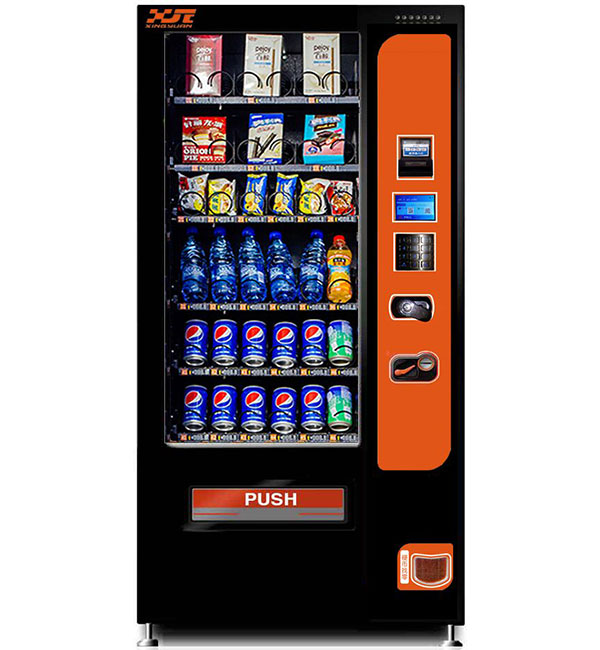 Specification
FEATURE
Guaranteed dispense system: drop sensor to detect successful or failed delivery for instant refund
Good product display: large heated double glazed door with LED lighting.
High capacity: can store 300-800 products, high capacity can-tray (optional) can hold up to 110 cans per tray
Easy to use: stainless steel backlit keyboard with numeric push button, and blue screen for active scrolling text.
Perfect insulation: injected polyurethane foam insulation
Slide in/slide out cooking unit
SPECIFICATION
DIMENSION: 1928x914x874mm
WEIGHT: 250 KG
ELECTRIC SUPPLY: 110-230V, 50HZ-60HZ
DELIVERY METHODS: Helix tray
PAYMENT METHOD: Alipay/Wechat pay, note/coin, credit/debit card
REFRIGERATION:
R134a refrigerant gas, Automatic defrosting control, injected polyurethane foam insulation perfect heat insulation effect, energy saving. Brazil Embraco compressor.
FEATURE
Robust machine body, all steel durable material.
Large tempered double glazed door, displaying the products to maximum advantage. With LED lighting.
Adjustable tray heights and helix that allows you to set home position of your spiral so you can be rest assured your machine dispenses products correctly.
Easy user interface. Stainless steel backlit keyboard, with numeric push button and blue screen for active scrolling text.
Anti-theft delivery box.
Advanced controller board with MDB protocol.
Power-off protection and memory functions.
Drop sensor guaranteed delivery or instant refund.