The first vending machine was created in 215 BC in Ancient Egypt to dispense holy water in the temples. In year 1700, a vending machine to sell tobacco appeared in a pub in UK. When entering 20 century, Japan invented the first practical vending machine that can sell stamp and postcard in 1904.
Creativity and revolution has always been related with vending machine as it defines a new way of retailing and it has shown its ability to adapt to time by its creative design and increasing functionality. Till now, there have been a total of 14.5 million vending machines in the world, with over 5 million in Japan, 5 million in America, 3.8 million in Europe and 0.2 million in China.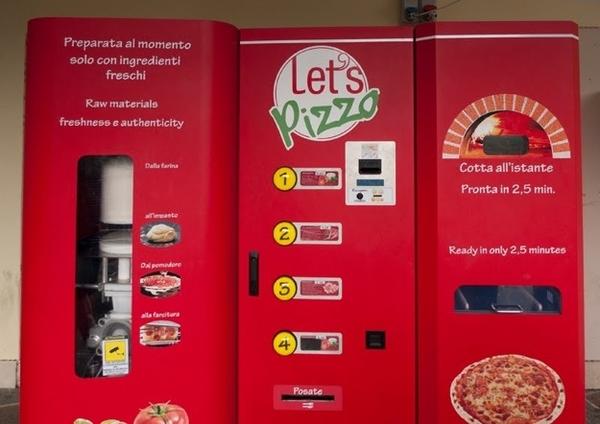 Nowadays, we can now see a variety of vending machines on the market. By dispensing method, there are lockers, spirals, conveyor belts, snake shape, and elevator. By functionality, there are machines that vend drinks, snacks, fresh fruits & vegetables, adult products, fast foods/hot meals etc. Apart from dispensing method and functionality, there are other details that differentiate vending machines from one another, such as screen sizes, payment methods, price tag etc.
Drink only vending machine
This type of vending machine uses snake shaped dispensing system which is specifically designed for beverages. The wide of the goods road can be adjusted to fit for the height of the bottles or cans.
Because its storage is like a snack shaped vertical lane where cans and bottles are piling up in the lane, this type of machine has high storage capacity which saves operator a lot of efforts and time in replenishment. Also, it has minimum rate of failed vending and longer service life than others.
The complexity of this type of configuration increase the difficulty in production. Not every vending manufacturers have the ability to produce this type of machine. Thus, drink machine that uses this technology are relatively expensive.
Combination vending machine with spirals
Spiral vending machine is probably the most commonly seen vending machines in the world. The structure and the principle behind this machine is very simple and it is very versatile in terms of the products it can sell, e.g. drinks, snacks, and daily necessities.
The cost of this type of machine is not very high, but due to the nature of spiral dispensing system, products can get stuck sometimes if the products are not positioned correctly or just by accident.
So, before you buy this type of machine, make sure that you communicate well with the manufacturers or suppliers about what type of products you would like to sell, and the sizes of the products, as different types of products need to match with different spirals for successful vending.
Lockers vending machine
Lockers vending machine are combined by a a number of small boxes and each box has its individual door. The advantages of this type of vending machine is that it can hold products that are large, heavy or fragile or a combination of products, like toys, meal set, eggs, fresh foods, flowers and whatever you can imagine. Also, as this type of vending machine does not require complicated system, it is very cheap comparing to the others.
There are two types of lockers vending machine, one with and one without computer system. With system, machine can be used independently while without system, it has to be attached to a control machine or a combination vending machine.
Depending on how much space you got and how many products you would like to put at a site, you can talk to the manufacturers or a supplier to come up with a perfect solution to suit your needs.
There are a lot more other types of creative vending machines out on the market while here I only introduce those most popular types to you. Find the right vending machine for your business is usually not an easy job, and remember, you can always talk to one of the our vending professionals to help you out. Click Enquire Now. We will get in contact with you very shortly.